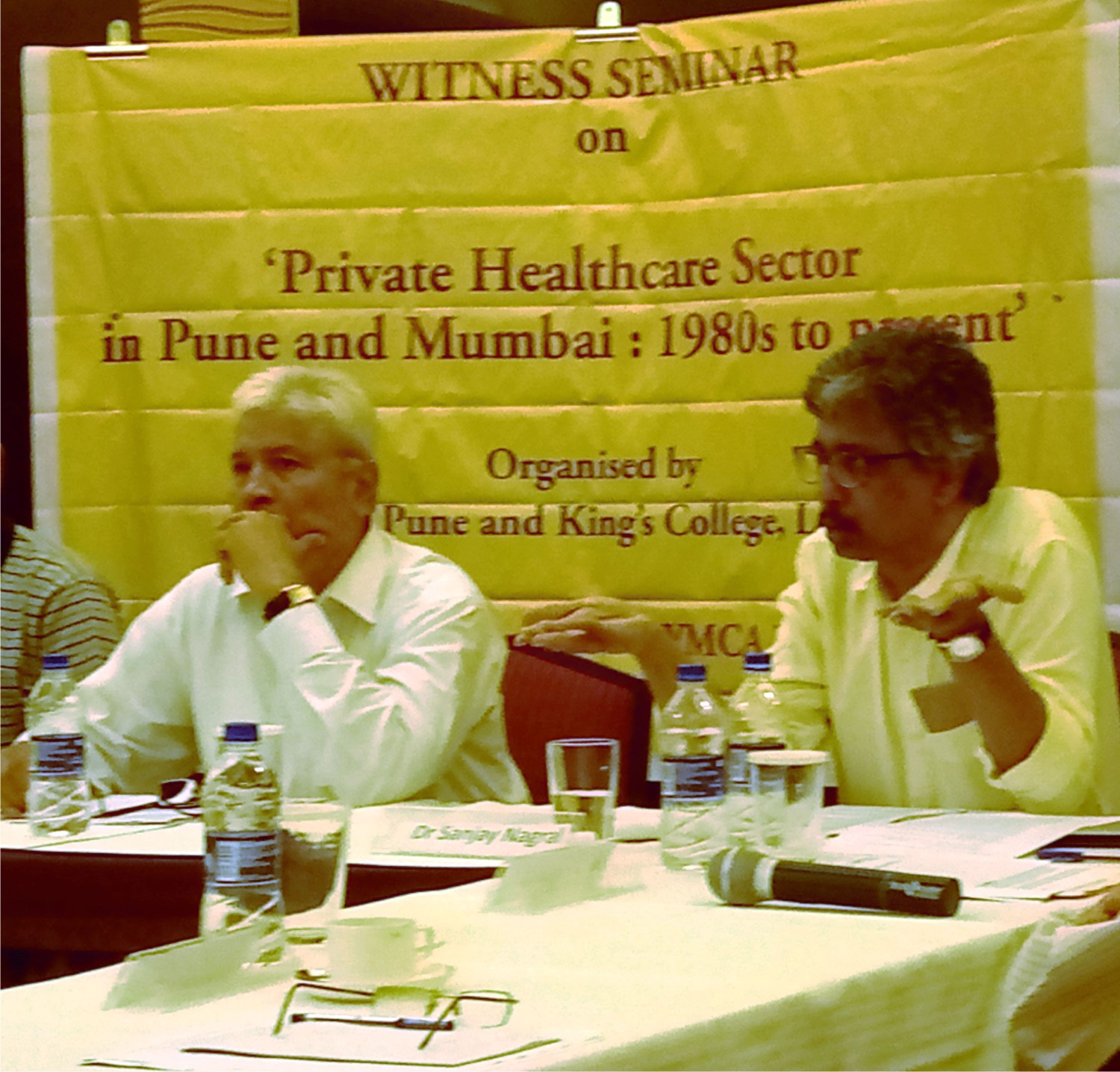 Along with systematic involvement in action at local, state and national levels, SATHI's conducts action-linked, Health Policy and Systems research initiatives, relevant to issues emerging from community action and advocacy activities. Going beyond academic research, we consciously ensure the use of research findings for action and advocacy initiatives to bolster people's right to health care. The utilization of research findings for advocacy purposes is envisaged right at the design and planning stage.SATHI has a dedicated research team, which works in tandem with the Action Team, so the work flows seamlessly across the teams.
Research in SATHI is linked with field-level issues pertaining to functioning of the health system, and seeks to understand the health system's performance, implementation of programs, and to assess health policies. It aims to provide inputs to refine community action, strengthen policy advocacy, and contribute to improving the design and implementation of health programs and policies. The SATHI research team employs relevant and novel research methods and techniques in its work. For example, as part of a research with King's College, the team used witness seminars, a technique little used in LMICs until now.
SATHI conducts research across its three key work areas i.e. strengthening the public health system, community action for improving child nutrition and social accountability of the private healthcare sector.
Some recent studies conducted by SATHI include –
Documenting the experiences of patients regarding healthcare services from public and private healthcare systems during the COVID 19 pandemic.
Practices, Regulation and Accountability in the Evolving Private Healthcare Sector: Lessons from Maharashtra State, India'.
Understanding challenges faced by nurses during the COVID 19 pandemic In Maharashtra Assessing and Explaining the Impact of Community Based Monitoring and Planning (CBMP) across Multiple Contexts in the State of Maharashtra.
Our research-based knowledge products range from popular media articles, short booklets in vernacular language, research briefs, policy briefs, reports, to journal articles and papers, for reaching out to a diverse audience. SATHI has a number of research publications to its credit.
To date SATHI has partnered with following academic institutes and has conducted collaborative studies with them-
King's College London (https://unsettlinghealthcare.org/projects/corporatisation-and-regulation/),
Accountability Research Center (ARC), American University (https:// accountabilityresearch.org/)
Tata Institute of Social Science, Mumbai (https://tiss.edu/)
Click here to see Research Articles related to